Photos
Photo Gallery
Pictures from around the farm, horse shows and trail rides.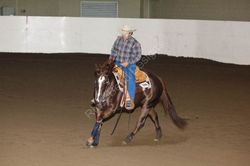 Gary & Shoulda Been A Dude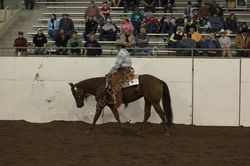 Gary & Kings Triple Storm Sire: Kings Peponita Two Dam: Triples Gal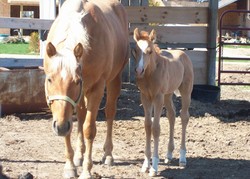 It's A Girl!!
Sire: Genuine Oso
Dam: Shes Cocos Image
First foal sired by Genuine Oso is born on April 28, 2011. She is eligible for the OBBO Futurity as a 2 & 3 year old.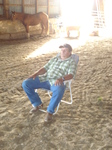 After a long day of riding....we get a candid shot of Gary resting.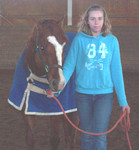 Jenna cooling out Genuine Oso after a work out getting ready for 2009 reining season.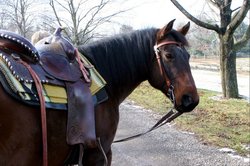 Buddy, Quarter Horse gelding that was trained by Gary. Buddy now lives with his owner in Burlington. Together they enjoy many trail rides.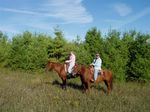 This is why we do what we do.....
Gary (TJ) and Kerri (Star) enjoying the trail together. This is Kerri's all time favorite photo.