Continental Saddles
Continental Saddles
We are very excited to be offering Continental Saddles for sale at our facility. We have a few in stock but any size or style can be ordered.
C 42 16 1/2"
The C42 is very popular with it's stunning tooling and square skirt. This saddle can be dressed up with some nice silver as well. Priced at $2685.00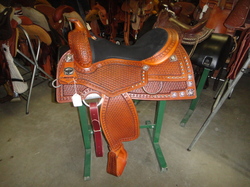 C92 16"
This is a very nice saddle whether it's for the show pen or down the trail. All saddles have the Continental Flex Tree. Price $1975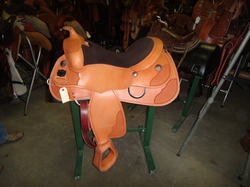 Penni Gerardi 17"
This is a very popular model, the Penni Gerardi. We always try to keep one in stock but they do go fast. Price $2350.00